My latest work, oil on canvas entitled "Her Vanity" was just selected to join 60 other pieces in the 2018 Au Naturel International Juried Exhibition in Astoria, Oregon. This great show is held annually in Astoria at the Clatsup Community College Royal Nebeker Gallery
I consider it a great honor to be chosen for this show. This is only my second time being selected in five years!
Out of 510 pieces submitted only 61 were selected. So, yes, it is an honor to be included.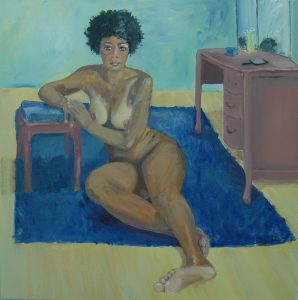 The show dates are January 25–March 15, 2018. There will be an artist's reception January 22nd, 6:00 pm.